Merry Christmas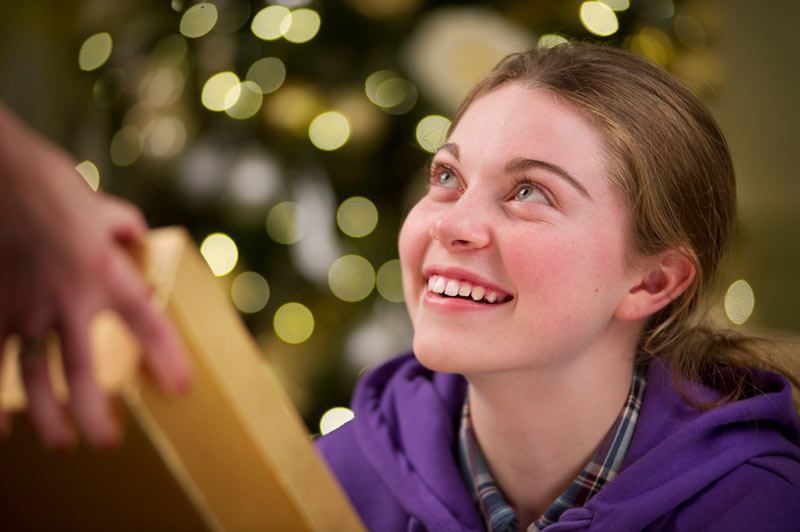 Can you imagine what it's like for a child to be away from their family at Christmas?
Can you imagine what it's like for a child to be away from their family at Christmas? A child who has been removed from an abusive home environment naturally feels very isolated. At this joyous time of year, these children truly miss being able to decorate their tree with family and friends and enjoy all that goes with the holiday season.
Our mission for the past 114 years has focused on caring for children who have been abused, abandoned, or neglected. And while it is better that these children are out of that unsafe environment, they still miss that feeling of family. During this season of their life, we become their family. And with your support, it can be a truly memorable Christmas.
Jessica is a young teenage girl who had to be removed from her home after she experienced medical neglect and abuse from her biological family. When she first arrived at our Enterprise campus, she was experiencing some serious emotional struggles. Her biggest challenge at that time was being able to move away from her self-destructive behavior. Since she was convinced that her situation was somehow her fault, self-harm was her way of coping with day-to-day life.
Her therapist here at the Children's Home created a therapeutic care plan that included the support of her house parents as well as her teachers at our Legacy Scholars Academy. The care plan helped her understand that she was the victim and it was not her fault. It also helped her by replacing her self-harm tendencies with positive coping skills. After almost a year, Jessica has completed that care plan and has become a very happy person.
Jessica now takes great pride in her ability to care for herself, from keeping her room clean to cooking meals in her cottage. She has also become active in the student government at Legacy Scholars Academy, and takes time to mentor some of the younger girls here at the Children's Home.
This year, Jessica is a high school senior who is really looking forward to her future. She plans to go to college to become a therapist, helping others in the same way she has been helped through your support.
For many children, the Children's Home becomes the loving family they so desperately need. And isn't that what we all want…to be cared for and loved? You can make this a truly magical Christmas for all the children in our care, whether on our Enterprise campus, the Madison Youth Ranch, or through our community foster care homes. In addition to making their Christmas joyous, your gift today can be used to help the children in many ways, including:
The purchase of gifts to place under the tree
Providing for a child's daily needs and therapy
The tutoring needed to get a child back on grade level
Covering the fees associated with college and trade school entrance
There are many ways that your gift can make an impact on their lives.
Since our founding in 1908, we continue to depend on the generosity of individuals like you. It is your support that gives hope to the more than 500 children currently in our care this holiday season. Please consider sending a gift today.
Just click the DONATE button to go to our online giving page.