Merry Christmas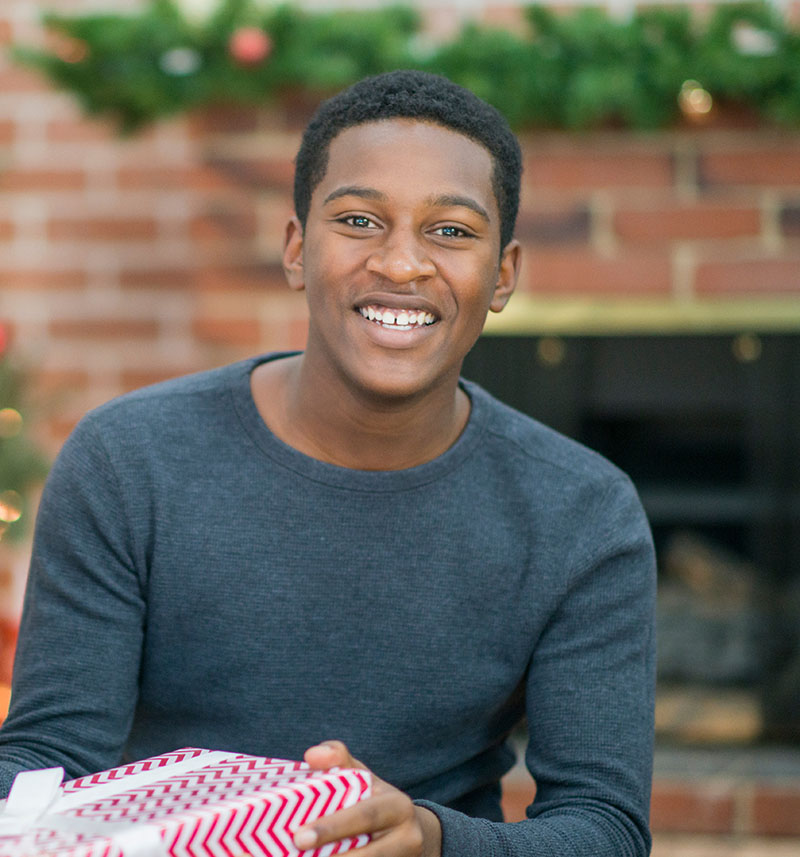 Can you imagine what it's like for a child to be away from their family at Christmas?
Can you imagine what it's like for a child to be away from their family at Christmas? A child who has been removed from an abusive home environment naturally feels very isolated. At this joyous time of year, these children truly miss being able to decorate their tree with family and friends and enjoy all that goes with the holiday season.
The Children's Home has been caring for abused, abandoned, or neglected children for over 115 years. And while it is better that these children are out of that unsafe environment, they still miss that feeling of family. During this season of their life, we become their family. And with your support, it can be a truly memorable Christmas.
Ethan came to the Children's Home nearly three years ago from a highly dysfunctional family. When his mother placed him here, she told him it was "only for a short while." Shortly thereafter, she terminated parental rights and totally disconnected Ethan's biological family from him. As you would expect, Ethan went through a period of depression. He blamed himself for his family not wanting him. He even thought about suicide.
Slowly, he began to realize that he was loved. He realized that his therapist, the teaching parents in his cottage, and other staff at the Children's Home were truly caring for him. They were teaching him life skills and giving him hope. Ethan's Christmas wish is that he will find a family to call his own. And as I write, this may be a real possibility as a family has expressed an interest in him. Please pray that they could very well be his forever family.
For many children just like Ethan, the Children's Home becomes the loving family they so desperately need. And isn't that what we all want…to be cared for and loved? You can make this a truly magical Christmas for all the children in our care, whether on our Enterprise campus, the Madison Youth Ranch, or through our community foster care homes. In addition to making their Christmas joyous, your gift today can be used to help the children in many ways, including:
The purchase of gifts to place under the tree
Providing for a child's daily needs and therapy
The tutoring needed to get a child back on grade level
Covering the fees associated with college and trade school entrance
These are just a few of the many ways that your gift can make an impact on their lives.
Since our founding in 1908, we continue to depend on the generosity of individuals like you. Won't you make a gift today?
Just click the DONATE button to go to our online giving page.