Resale Shop

Location
2460A South Volusia Avenue
Four Townes Shopping Center
Orange City, FL 32763
Phone/Fax
P 386-960-7678
F 386-960-7687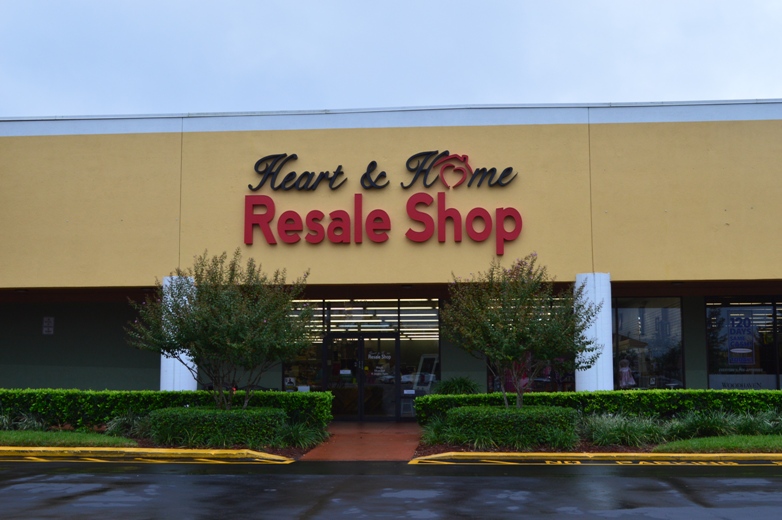 ---
Hours of Operation
Heart and Home Resale Shop is open for business Monday through Saturday from 9:00am until 6:00pm and closed Sunday.
Donation Hours
Donations will be accepted at the Resale Shop in Orange City from 10:00am until 1:00pm Thursday, Friday, and Saturday, or at the Florida United Methodist Children's Home reception, located in Enterprise.
Volunteer Opportunities
If you are interested in volunteering at the Resale Shop click here for more information.
---
Resale Shop Donations
The Florida United Methodist Children's Home accepts a wide variety of donations. Clean, usable household items including furniture, dishes, and clothing can be used within the programs of the Florida United Methodist Children's Home. Surplus items will be sold at the Heart and Home Resale Shop, located in Orange City. Proceeds from the resale shop go directly back to the operations of the Children's Home. Please donate items that are in good usable and working condition. When we receive items that are broken, torn, damaged, or stained we must dispose of them, which raises our expenses and reduces the revenue available to help support the residents we serve.
Donation Items Accepted
Furniture for home, office, or patio that is clean, quality, and resalable
Antiques or collectibles
New or gently used clothing and accessories for all ages
Sporting goods
Books or audio books
Housewares and linens
Hand tools
Small power tools in working condition
CD's, DVD's, and records
Seasonal décor
Craft and sewing items
Jewelry
Toys, games, and puzzles with all pieces
Stuffed animals only that are new and have tags attached
Electronics in working condition
Items Not Accepted
Paint, chemicals, cleaning products, or hazardous waste
Infant car seats, cribs, or recalled items
Building supplies including lumber, cabinets, or sinks
Vehicles or their parts
Large outside play sets
Console or projection televisions
Encyclopedia sets
Weapons such as guns, bows & arrows, ammunition, and hunting knives
Alcoholic beverages
Medicine
Waterbeds
Mattresses
Undergarments
Carpet or carpet padding
Computer equipment
Musical organs
---
Donation Values and Taxes
Heart and Home Resale Shop staff will issue and sign a receipt with donations that are dropped off during donation hours. Donors are responsible for maintaining all tax records as well as assigning values to donated items. The IRS allows you to take deductions on clothing and household items that are in good condition. The US Internal Revenue Service requires that you value your donation when filing your return. You can download a list that will give approximate values for your donated items and you can use these ranges as a general guide to assess the value.