Blog
Cycling For The Children
Posted on June 13, 2023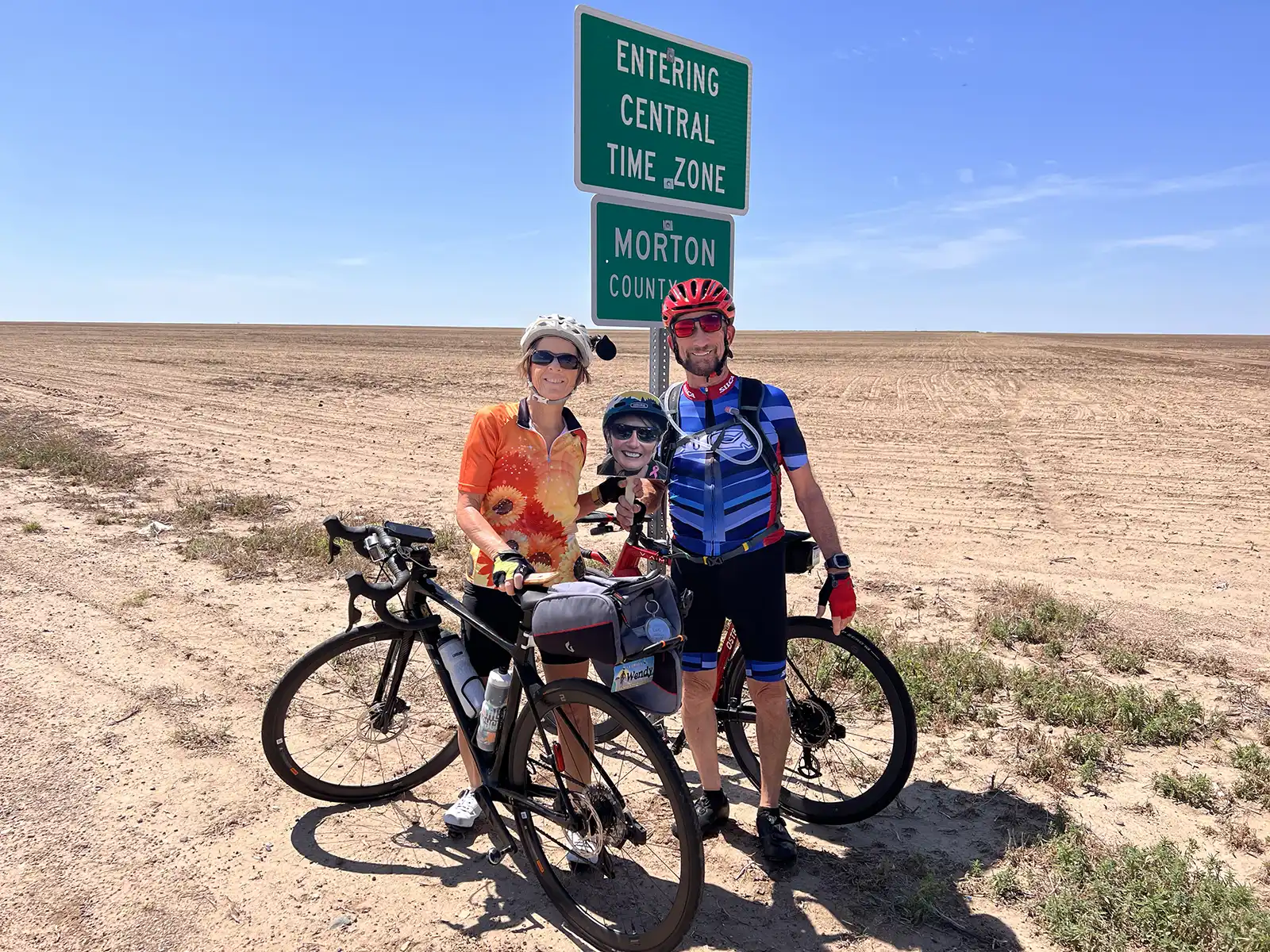 This article was written by Wendy Wright, a congregant of Lake Deaton United Methodist Church in Wildwood, FL. She wrote this after speaking with guests at our Day On Campus event, and to explain her motivation to complete her Bike Across Kansas cycling trip to raise money in support of the children.
"Give me ONE word that describes how you feel about this place," I asked a gentleman as I entered the alumni meeting room at the Florida United Methodist Children's Home. He was wearing a motorcycle vest and looking through a binder of memorabilia. "Excuse me?" he responded.
"Hi. I'm Wendy. I writing a short story for my church and was just looking for some input about the Children's Home," I answered. He smiled and quickly said, "Sanctuary." He was removed from his home in 1973 and taken to the Children's Home. He graduated from high school and left the Children's Home in 1978, then was married in 1979 in the Chapel on campus. After 20 years in the Navy he returned to civilian life as a paramedic. He also volunteered for the Boy Scouts, his church, local soup kitchens, and the Children's Home. "My purpose in life is to help others like I was helped. If it wasn't for home here, I would not have survived my teenage years," he stated.
"How about you?" I asked the staff member listening to our conversation. "Give me one word that describes how you feel about this place." "Healing," he answered. "I work with children just below the institutional level – these are the toughest cases. Each child has their own story and must heal in their own way. As the Lead Therapist, it's my responsibility to figure out how to work with each child and get all staff members to participate in the healing process."
As I walked outside to the tram stop to head to In As Much, the on-campus Montessori school, I asked the same question to the staff member guiding us. "Blessing," she answered. Her and her husband, along with their daughters, were cottage parents for 14 years to the girls in the elementary, middle, and high school cottages. "Being here was such a huge blessing to my family. My daughters were exposed to a way of life where they learned so much about culture; how to deal with conflicts, how to love others unconditionally and compassionately. Even today, many of the girls that have left the Children's Home still stay in contact with me. Their children consider my husband and me their grandparents!"
As I toured the Children's Home, I bumped into Marie, who was part of a success story video we watched earlier that day. Marie's words were Love and Hope. "Without love, a child cannot have hope. Those work hand in hand," she emphasized. "I've been here for 44 years from a child as a resident to today as the Director of Campus Life. I fostered tow middle school boys. One, who I adopted, is now a fireman/paramedic and loving his career of helping others."
Moving on I met Mr. George, who was hired out of college as a science teacher at the on-site school for middle and high school students, Legacy Scholars Academy. His one word was Opportunity. He was exuding positivity and compassion for the children he was teaching. He told me about a game he played with the students to help boost their self-esteem. A student sat facing away from the white board while other students wrote one positive characteristic on the board about that student. Then the student turns and reads the comments. Mr. George said that you would not believe how hard that is for the children – both sides.
There are so many other things that the Children's Home provides. Their Foster Care Services provide resources for foster families such as therapy, family counseling, and other needs. In addition to academics, the older children are taught life skills such as budgeting, using a checkbook, time management, and social skills. If youth aren't ready to be on their own when they age out at 18, they can access the Independent Living program that is designed to assist 18-26 year olds transition into independent adults.
Overall, Day On Campus was a joyful day, knowing that the funds I'm able to raise with my Bike Across Kansas ride is going to help fill the needs of the children and youth at the Children's Home. I'll be able to put faces to the children I'm riding for and will consider it an honor and a privilege to do so.