Back to School
It's just around the corner
As the summer break begins to wind down, the next school year is just around the corner. Children everywhere are beginning to think about new clothes and supplies for the year, and wondering what their new teacher will be like. Our children are thinking about these things as well, in addition to learning how to persevere through the traumatic experiences that brought them into our care.
Each one of us has experienced brokenness at some point in our lives. We have experienced the loss of a friendship, a job, or a loved one leading us to feel disappointed, hurt, or even hopeless. Our children tend to come to us in a very broken and crushed state in which most of us can't even imagine, and they need your support.
One family of children had experienced brokenness as they not only watched their mother die from a drug overdose, but their step-father as well. Their biological father took over the care of the children and, unfortunately, he added to the children's trauma by abusing them before they came into our care.
These children, like all the others on our campuses, participate in weekly therapy sessions and receive trauma-informed support from their house parents. They build a close relationship with our campus chaplain and join in the robust spiritual life activities offered throughout the week. Your help makes this possible.
We work with our children to embrace their brokenness. We encourage them to let their past be a part of their testimony, to bring hope to their future. Through this, they gain their own voice and an amazing story to tell.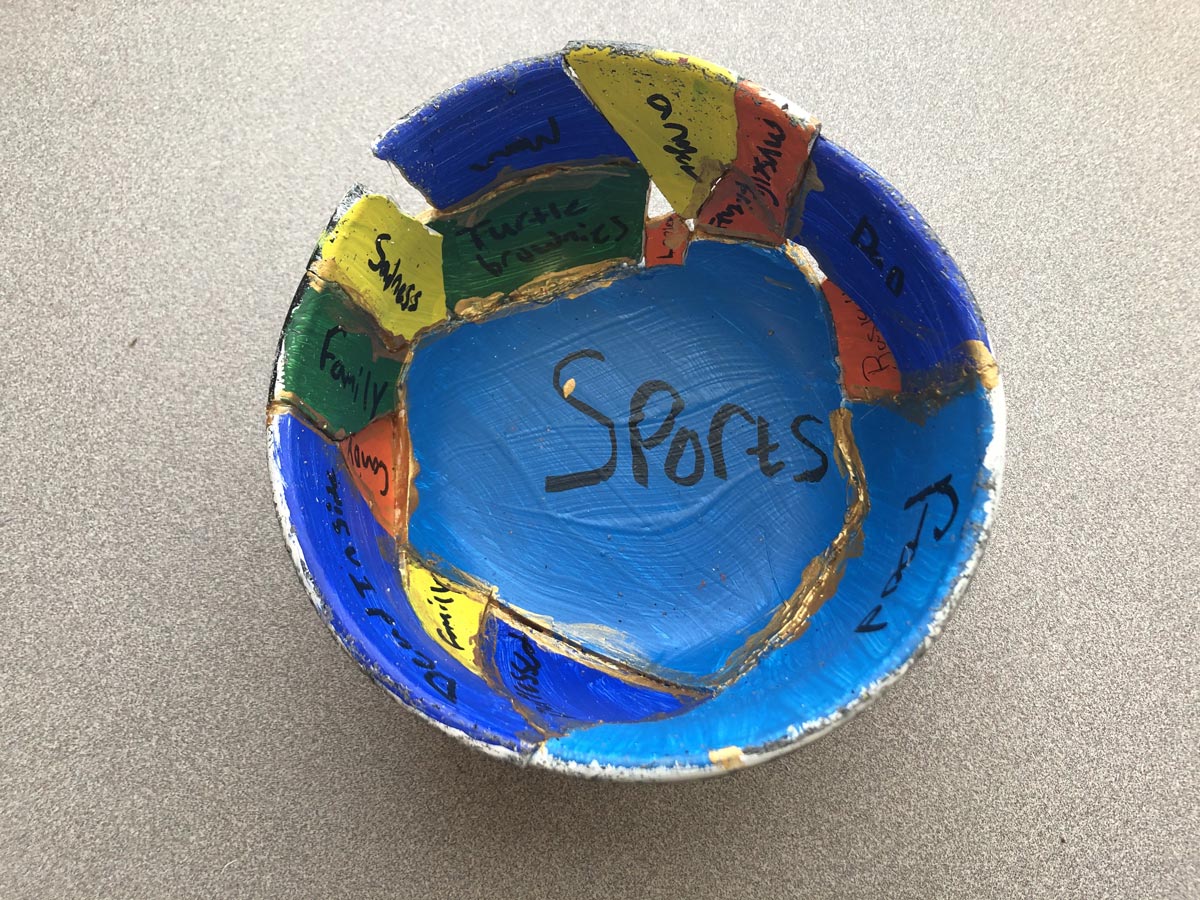 Unlike anything else, brokenness has power to bring forth new strength and resilience. At Legacy Scholars Academy our children complete an annual art project, called Kintsugi, that helps them understand and draw strength from their past brokenness. They begin with a ceramic bowl and break it into pieces. After gluing the bowl back together, they paint and write words on the inside to describe things from their past, both the good and not-so-good. Then they highlight the cracks in gold to show that where they've come from and what they've been through isn't a bad thing. It makes them who they are today. And this is just one of the ways we help them cope.

Please consider making a gift to the Florida United Methodist Children's Home today to help support the transformational healing and educational needs for our children during this new school year. With your help, they can begin to feel whole again!