Blog
Tyrese's Story
Posted on April 29, 2021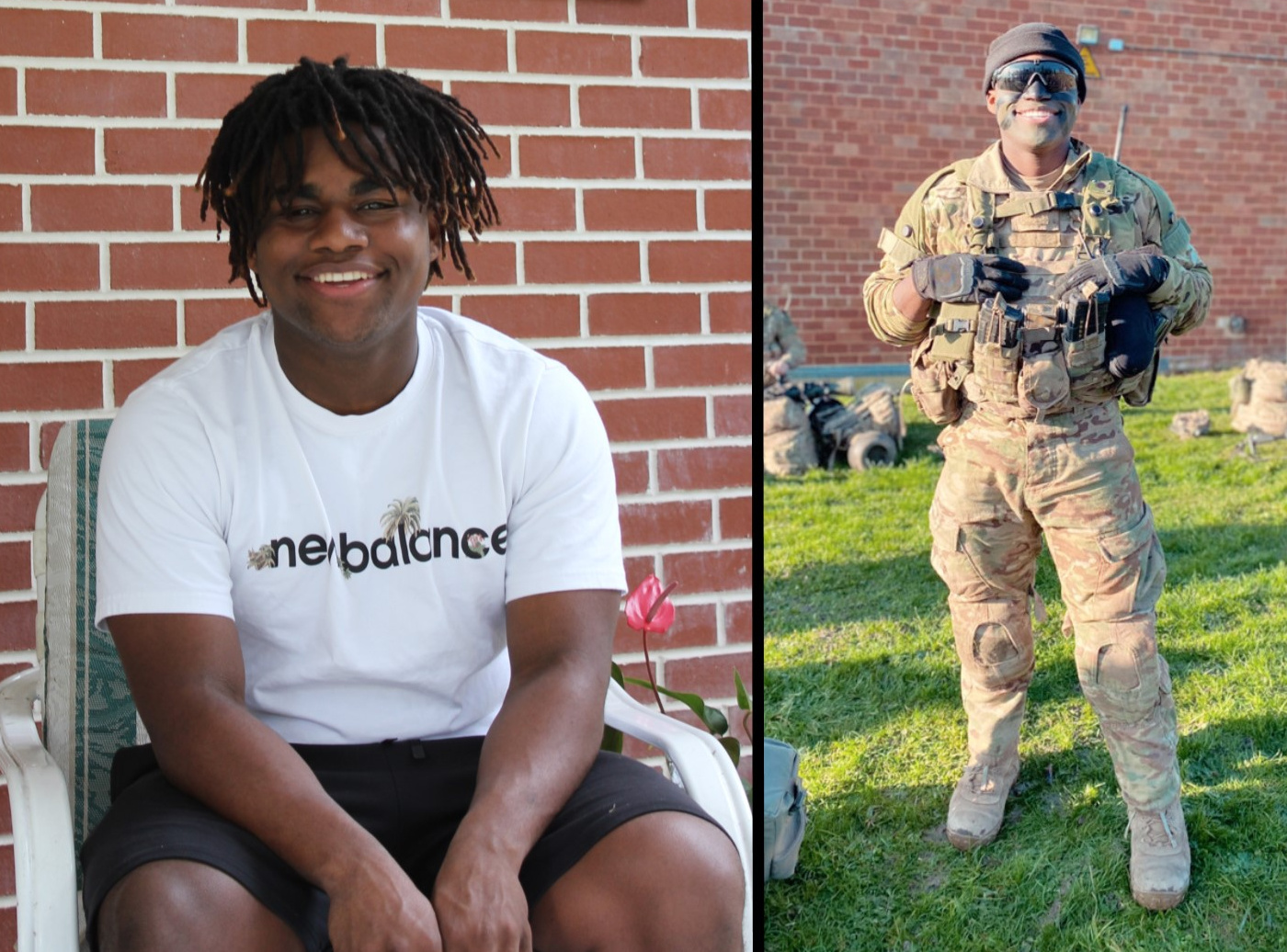 Tyrese began his life in Fort Worth, Texas, with his parents, two older brothers, and a younger sister. When Tyrese was very young, his mother and father were sent to prison on drug related charges. When that happened, he went to live with his grandmother, along with his siblings. After a couple of years, he came to Florida with one of his brothers and his sister to live with their uncle. One of his brothers remained behind in Texas with family as a result of trouble he had gotten into there.
But things didn't work out well with his aunt and uncle. They never treated Tyrese and his brother and sister as theirs, showing obvious favoritism to their own children. Once his aunt decided that she had had enough of the situation, Tyrese and his siblings were forced into a group home. This turned into a series of group homes as things never seemed to work out.
While Tyrese had the opportunity to be adopted, he turned it down in order to stay with his brother and sister. Eventually, they were all adopted by one couple who his brother and sister really liked. So they went to their new home together. That's when the physical abuse started.
Tyrese seemed to get blamed for everything that went wrong, and his adoptive siblings would frequently beat him up. After about four years of abuse, the adoptive parents told Tyrese that he had to leave, and he was back in foster care once again.
One day, a case manager gave Tyrese a brochure about the Florida United Methodist Children's Home and suggested that he could live there if he liked. He was very interested and decided that he would make the move. At fourteen years of age, Tyrese went to live at the Children's Home.
While at the Children's Home, Tyrese learned everything he had been through was not his fault, and that he could become successful. He was safe and surrounded by people who cared about him. His first job was building Adirondack chairs as part of the wood working program at the Children's Home. In addition to earning a wage, he was able to enter his work in the state fair and win ribbons. Then he got what he regarded as his first real job with Papa John's Pizza.
Normally when youth turn 18 they age out of the system of group homes or foster care. From the perspective of the state they are adults and are pretty much on their own. As a result, it is common for these youth to end up homeless or in trouble with the law. At the Children's Home, we created the Independent Living program to assist youth who are 18-26 years of age as they transition into adult life. More than just a shelter program, our Independent Living program provides valuable life skills training and career development as well as counseling support.
Once Tyrese was 18, he transitioned into the Independent Living Program at the Children's Home. According to Tyrese, the Independent Living Program had a bigger impact on him than anything else at the Children's Home. Through that program he learned more about becoming a responsible adult, and decided to enlist in the U.S. Army.  "I want to learn everything the Army can teach me. I like the teamwork, and I love the physical fitness part of it," said Tyrese before heading out for boot camp.
On January 1, 2019, Tyrese left the Children's Home for basic training and began his military career as a private in the 173rd Airborne Brigade Combat Team based in Vicenza, Italy. When asked about his basic training, Tyrese said, "The most difficult part for me was being treated like a nobody. They strip you from everything you thought you were and rebuild you into a man that is part of a team. But I really enjoyed the physical training and workouts."
As far as how the Children's Home has helped Tyrese prepare for military life, he said, "I learned how to budget my money, which is really important on a private's salary. I also learned about being humble and having a good heart. And with a good heart you can always help others who are in need."
Tyrese has now been in the Army for a little over two years and he's living the dream, as evidenced by the big grin he has in the photo of him training in London. He's had the opportunity to participate in joint training exercises with military units from several countries and believes it has helped him to reach his potential. He recently completed jump school and earned his Expert Infantry Badge (EIB). The EIB is a special skills badge of the United States Army that requires a soldier to complete a number of prerequisites and pass a battery of graded tests on basic infantry skills.
Because of his outstanding performance and high test scores, Tyrese has taken on his toughest challenge yet – Ranger School. The United States Army Ranger School is a 62-day small unit tactics and leadership course that develops functional skills directly related to units whose mission is to engage the enemy in close combat. We're very proud of Tyrese and all that he has accomplished and just know that there are great things ahead for this young man.