Blog
Putting Others First
Posted on November 01, 2022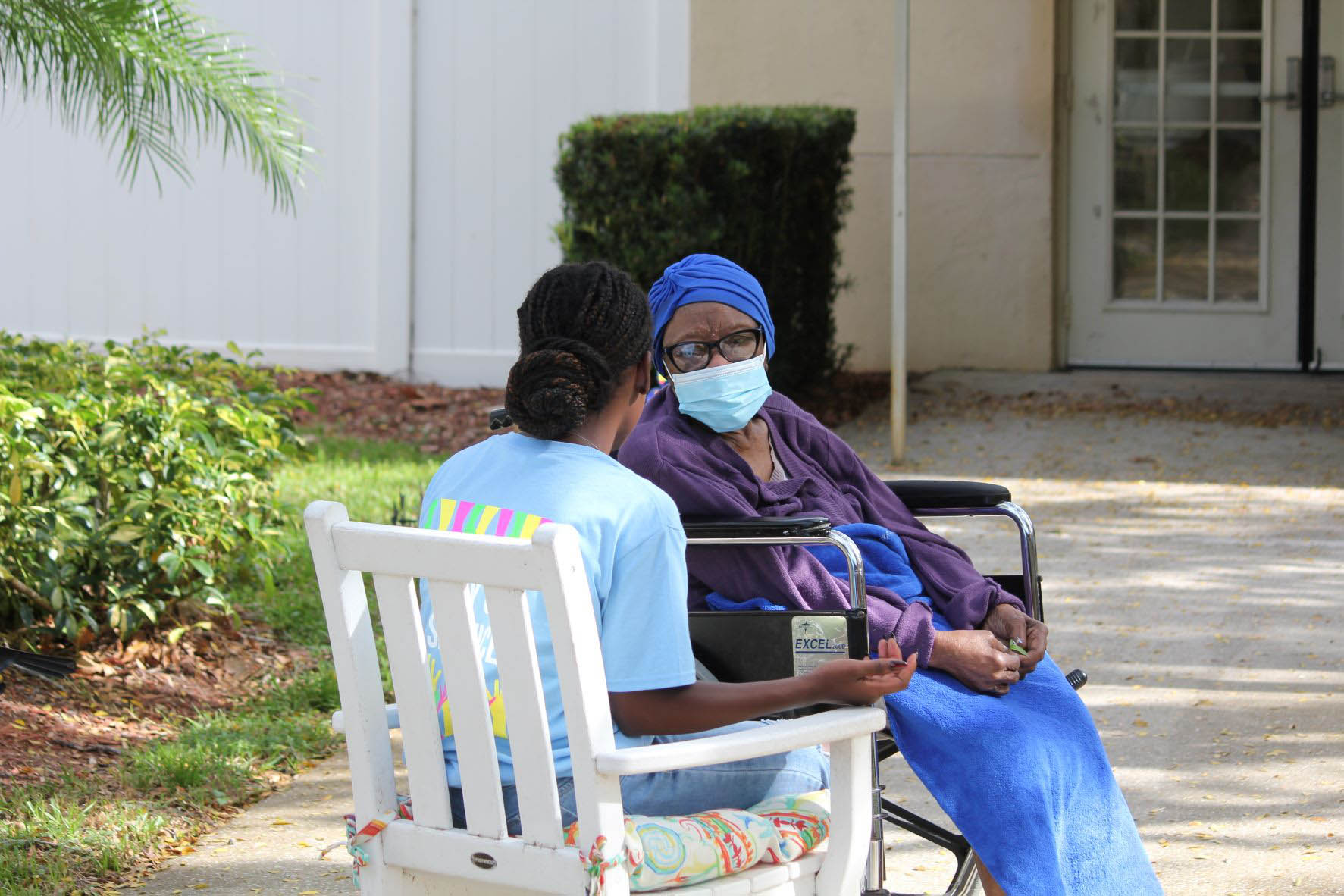 Most youth look forward to a teacher workday as a day off from school and a time when they can play video games or sleep late. The youth at the Children's Home have a different idea for how to spend these free days. They see it as an opportunity to serve others and give back to the community. During a recent day off from school they did just that, along with their house parents, our Spiritual Life team, and two members of our Board of Trustees who spent the day working alongside our youth.
The youth were organized into teams and sent off to various locations:
All Saints Episcopal Church (Enterprise) – Youth went to this historic local church to assist with hurricane cleanup and some landscape work.
Enterprise Elementary (Enterprise) – The school was also in need of some hurricane cleanup which included a lot of raking.
First United Methodist Church (Sanford) – There was lots of window cleaning that needed to be done, as well as moving and organizing some items that had been donated to the church to benefit needy families.
Lakeside United Methodist Church (Sanford) – The church was actively preparing for trunk-or-treat and other fall activities for local children. Our youth assisted by packing candy bags and setting up some of the games and activities.
Orange City Nursing & Rehab Center (Orange City) – Our youth performed some cleaning tasks, but mostly they spent time with the residents.
Our youth have always enjoyed participating in the service days because they learn just how much they can give back. All of our youth come from a background of abuse, neglect, or abandonment, and often feel powerless as a result. When they help others and see that they can make an impact, it often leads them to have increased hope for their future. It's empowering to them, and does wonder for their self-worth. It also expands their horizons as they interact with individuals and learn about the experiences of others.
While visiting the Rehab Center, one young lady spent time with a gentleman who had worked with Elvis Presley and served as a gofer on his road crew. He regaled her with stories about life on the road with the King, and what it was like to work in the music and entertainment industries during the 1960s and 1970s. Another of our youth was introduced to an elderly lady who only spoke Creole. Being limited to that language, you can imagine that she didn't have a lot of opportunities for conversation on a daily basis. Coincidently, the youth was fluent in Creole. They had a lengthy conversation where the woman told the youth all about her life growing up, her children, as well as her grandchildren. The woman was thrilled to have someone to talk to, and youth knew she had made the woman's day. Our youth realized that the simple act of having conversation can really bring a lot of joy to someone.