Blog
National Mentoring Month
Posted on January 29, 2015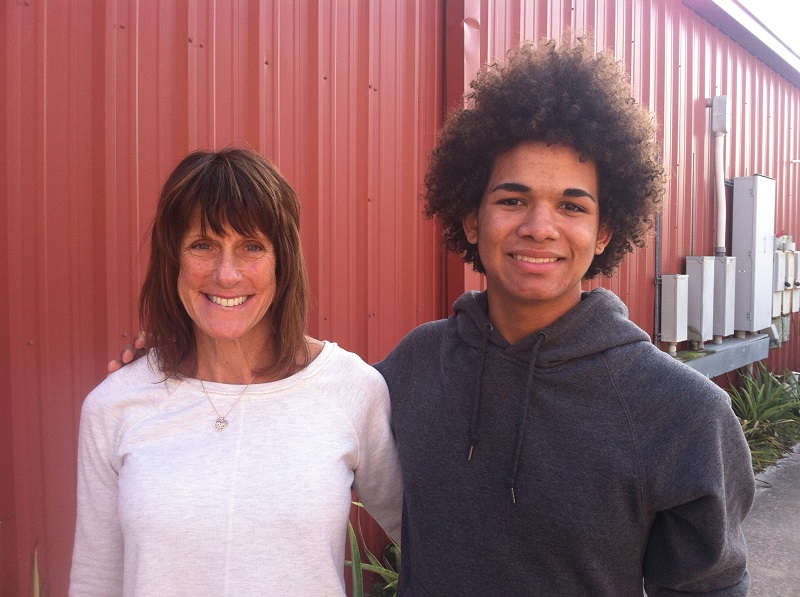 "Be someone who matters to someone who matters". This is the theme of National Mentoring Month and the impact of a mentor in a young person's life is tremendous. We recognize that the children who come to live with us here at the Children's Home are facing a lot of barriers. They need a one-on-one relationship with a positive role model who can help them navigate life's daily challenges and encourage them to achieve their fullest potential. Because of this, we have a mentoring program on our Enterprise campus, matching employees with residents in order to build life-changing relationships that last.
Marie Mazzula, pictured here with her mentee, is a former resident and now staff member here at the Children's Home who currently heads our mentoring program. She shares what motivates her to lead such an important program. "The mentoring program was helpful to me in my day, because all residents at FUMCH need as many people in their lives as possible to be a role model, someone other than a therapist they talk to and trust, someone they can count on being there for them in happy times and sad times.  Having someone say they love you is the most appreciative words to residents that are away from family."
Carlie and Dee, who have been matched through our mentoring program, share how meaningful the experience has been for them. In between sharing make-up tips and spritzing perfume, Carlie talks about her favorite part of having Dee as a mentor is having an opportunity to have a person to talk to and share life with. She has someone she can spend holidays with and share her dreams for her future. They both share that the experience has pushed them out of their comfort zone in the best ways possible.
We've been able to see firsthand how this program is making an impact in the lives of the children in our care, but it's not just our children who need this. There are numerous children across the state of Florida who could benefit from a mentor in their lives to be that positive support and role model. You can be a part of making a difference.
To learn more and find out ways you can become involved, visit http://www.mentoring.org/ to find programs available in your community.